New! Teen Life Skills Program!
June 6, 2022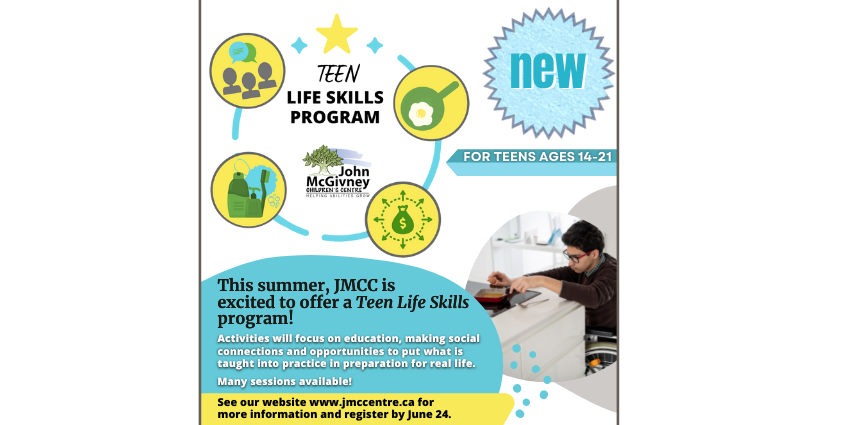 JMCC is excited to offer a Life Skills Building program this summer for teens aged 14- 21 years old!

Activities will focus on education, making social connections and opportunities to put what is taught into practice in preparation for real life. Space is limited, only 6 participants for each session so register early! Everyone that applies will be contacted to confirm if they have a spot.

Past and present JMCC clients are welcome to apply. Applications will be accepted until June 24, 2022!

For more details, and to apply please click here.
Return to News