Message from the CEO
June 12, 2018
The John McGivney Children's Centre: From a rich history to a bright future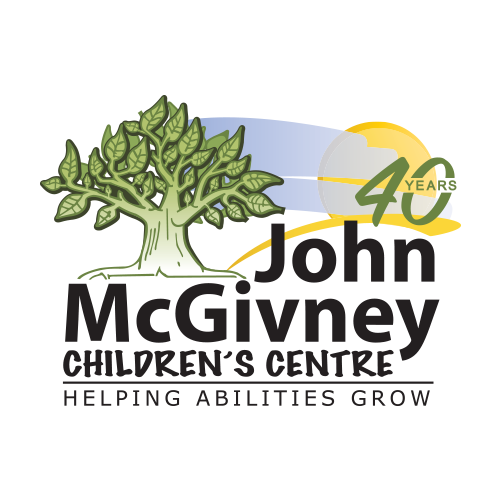 Dear Friends,
On this 40th anniversary of the John McGivney Children's Centre, we look back with great admiration and respect at all that has been accomplished not only since the doors opened here at our Matchette Road location in 1978 but also during the 40 previous years that our predecessor organization, the Red Cross School, operated at their premises on Ouellette Avenue.
We marvel at the commitment of those before us who recognized the unmet needs of children and youth with disabilities and their families in our community and who rallied to provide the services and supports their fellow citizens required. Their commitment to enhancing the quality of life of those living with physical disabilities established the foundation for now 80 continuous years of providing high quality services to an ever- growing number of children and families. Their spirit of passion, commitment and caring has transcended these 80 years and remains evident in the caliber of staff and volunteers that continue to support our children and families today.
As our community of Windsor/Essex grew, so did the numbers accessing the programs at the Red Cross location. A much larger and more accessible facility, built specifically for the expanded range of programs now available, became the vision to which our community again responded thanks to the leadership of John McGivney and the Rotary Club of Windsor (1918). This vision became reality with the 1978 opening of the Children's Rehabilitation Centre of Essex County.
From the time those doors opened in 1978, we have experienced and responded to the impact of 40 years of growth in the need for our services such that in 2004 we were successful in securing capital funding from the new Ministry of Children and Youth Services to renovate and expand our Matchette Road location. In addition, this steady growth required that we develop and sustain key partnerships with our clients and families as well as across many sectors including health, education, children and community services in order to holistically support children and families in a seamless manner. The growth in the field of research in childhood disability now serves to guide our evidence-based practices and allows us to better measure and evaluate outcomes. Our attention to forging expanded partnerships across emerging sectors, such as technology, has opened our doors to new and innovative ways to positively impact the quality of life for the children, youth and adults we support. As the leading experts in pediatric rehabilitation, we will continue to embrace our responsibility to partner with others, including our families, in order to address unmet needs today and in the years to come.
It is exciting to step back and dream about what the next 40 years will bring. The opportunity to benefit from the growing social and public realization that we collectively benefit the most when all citizens are engaged, consulted, educated, employed and empowered is inspirational. By maintaining a key focus on what our children, youth and families tell us is important to them will ensure that we are always travelling the right path forward.
We encourage you to take the time to review our
2017-18 Annual Report.

Sincerely,
Nancy Gignac, Board Past-President & Elaine Whitmore, CEO
John McGivney Children's Centre
Elaine Whitmore, Chief Executive Officer
Nancy Gignac, Board Past-President