IDEA Statement of Commitment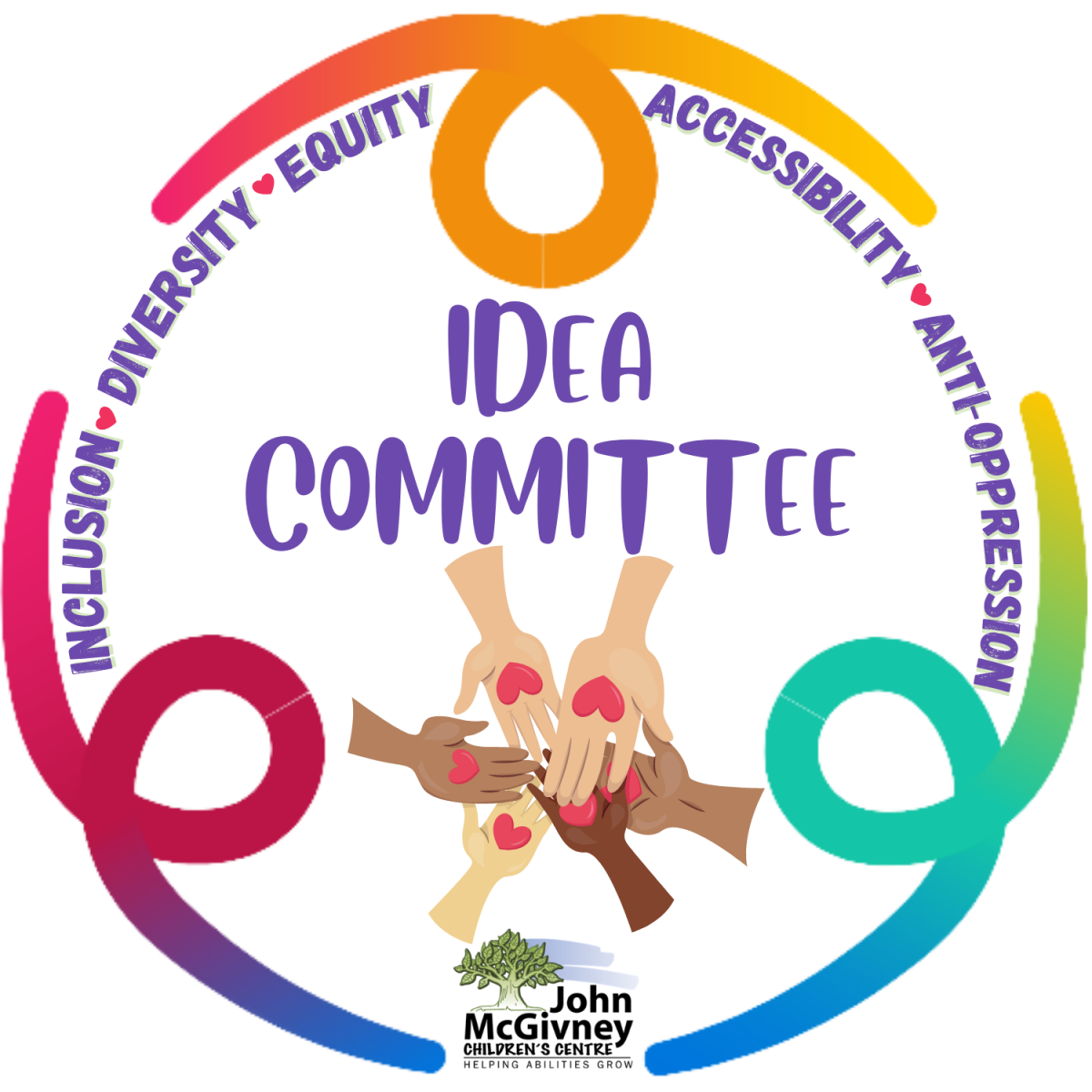 Inclusion, Diversity, Equity, Accessibility and Anti-Oppression
Board & Management Statement of Commitment
The John McGivney Children's Centre is committed to an environment that is diverse, fair and inclusive of everyone.
We welcome and appreciate the many identities, experiences, perspectives, and abilities of our children and youth and their families, our staff, board members, and our community partners.
We strive to support children, youth, and their families in breaking down barriers so they are able to fully participate in the community including social, recreational, educational, volunteer, and employment opportunities.
We will work to help educate our community to focus on the strengths and abilities of all children and youth.
We will participate in and lead efforts where appropriate that support a community that is free from oppression and discrimination. These include the Ontario Human Rights Code Protected Grounds, such as income, racism, sexism, ableism, gender identity, marital status, citizenship, sexuality, age, religion, ancestry, and place of origin as well as language.
We have created an Inclusion, Diversity, Equity & Accessibility (IDEA) Committee and an IDEA Action Plan to drive policies, procedures, staffing and services that reflect the children and families we serve. The JMCC IDEA Committee is made up of staff at all levels and JMCC Family Advisors.
We recognize that the responsibility to create an inclusive culture rests with each of us where we are personally responsible to hold ourselves, and each other accountable.
We invite you to share your input and ideas to help us improve our inclusion, diversity, equity, accessibility, and anti-oppression efforts.
Please email us here
.
Vince Laframboise, Board President Jessica Sartori, CEO
Dated March 22, 2022
Download a PDF version.
Resources / Links:
JMCC IDEA Committee Members
IDEA Action Plan