Accreditation


The John McGivney Children's Centre (JMCC) was awarded Exemplary Standing following a thorough assessment of our services by surveyors from Accreditation Canada. This is the highest award given by Accreditation Canada.

Typically, Accreditation Canada surveys take place on-site. However, a unique, hybrid virtual/on-site model was necessary for our process this year due to COVID-19. Our virtual survey involving interviews with all stakeholders including board members, staff, families, and many community partners took place over January 18 and 19, 2021 and a safe, in-person site visit occurred on March 31, 2021.

At JMCC, we are committed to quality and safety in the delivery of our services and continuous improvement is integrated in our everyday practices. Therefore, we participated in this Accreditation Canada review as an important exercise to ensure we are continuing to provide the highest quality services safely to children and youth with special needs and their families in Windsor and Essex County.

Accreditation challenges us to meet national standards of excellence, and to continually improve the quality and safety of our services for our clients and their families. Our accreditation award is a testament to the fact that everyone here makes quality and safety a priority in their important work helping children and youth with special needs reach their full potential.
Quality Dimensions Summary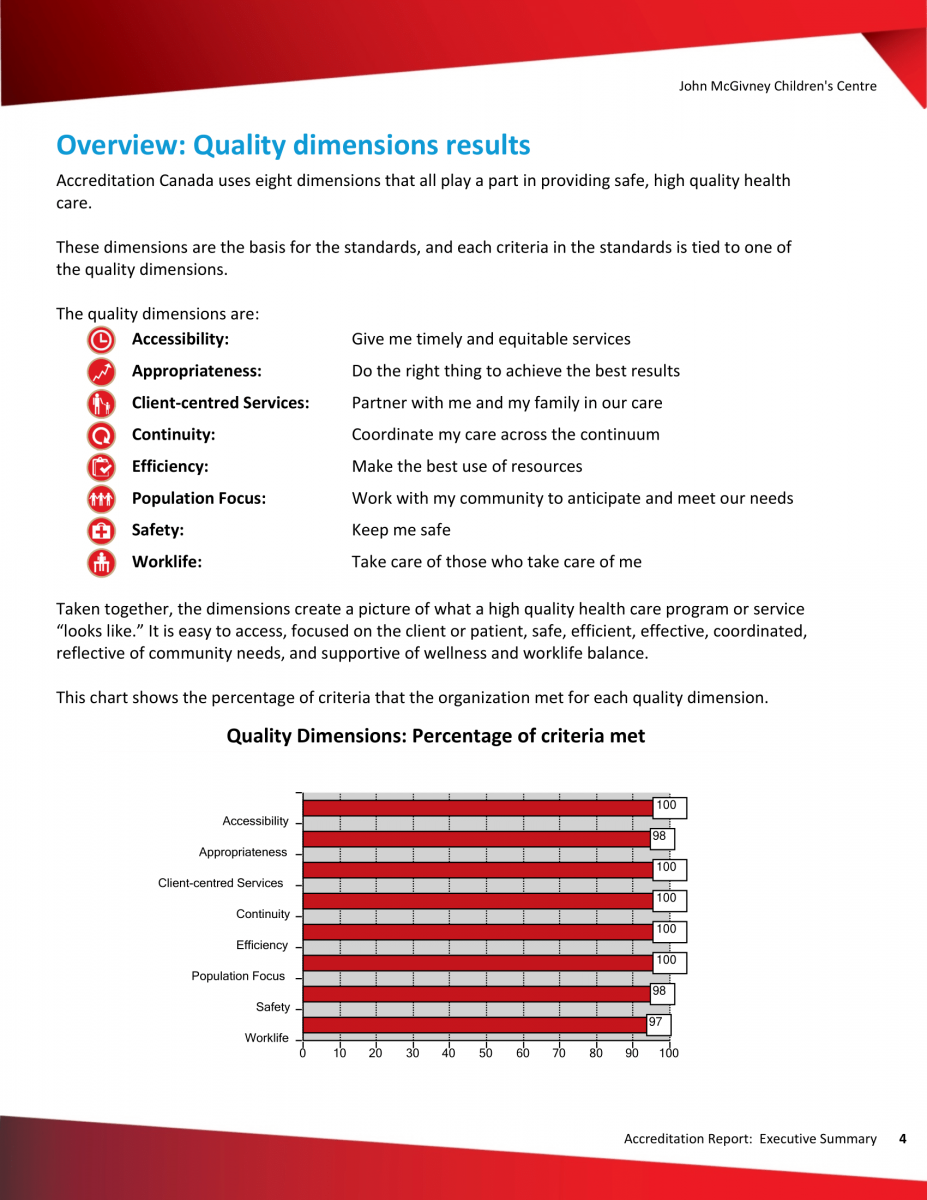 If you have any questions, please contact Melissa Veresuk at
melissa.veresuk@jmccentre.ca.