When we Work Together, Anything is Possible: JMCC Tree of Possibilities Fund
May 4, 2021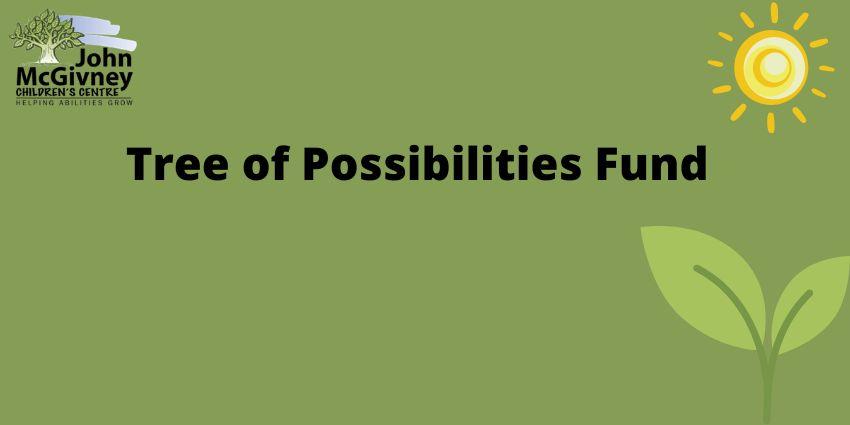 In Dec. 2020, the Centre launched the Tree of Possibilities Fund. This Fund supports project ideas developed by JMCC staff, in partnership with JMCC families and each funded project must be designed to benefit clients and families. We are proud to share two success stories from our Tree of Possibilities Fund.

The first project funded by the Tree of Possibilities Fund was the design and production of white board fridge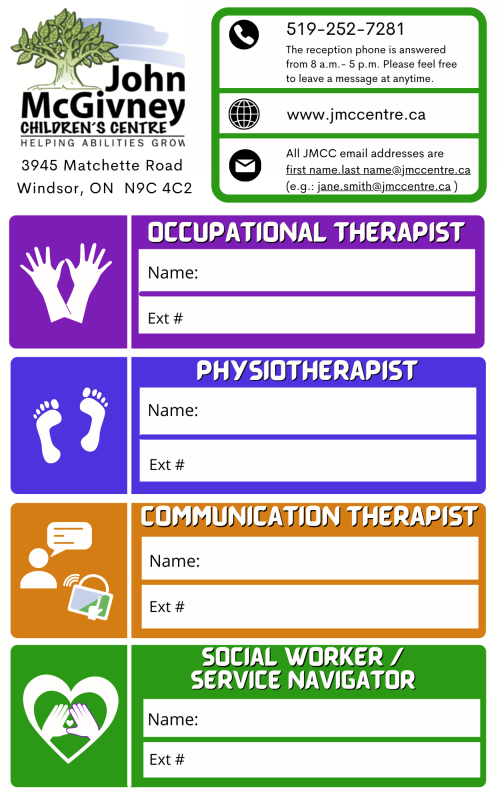 magnets to help families easily keep track of their child's therapy team and their contact information. This idea was brought forward by one of our Family Advisory Council (FAC) members and the design was completed by JMCC staff. These magnets are now available for families to pick up in Centre. If you are coming to the Centre for an appointment, there are magnets located at the reception desk. If your child is currently attending school in person and receiving therapy services from a JMCC clinician, ask your child's clinician to put a magnet in your child's backpack. If you do not have a scheduled visit to the Centre and your child is currently receiving JMCC services virtually, talk to a member of your child's therapy team to make arrangements to receive your magnet.

The second funded project is aligned with JMCC's commitment to inclusion, diversity, equity and accessibility and involves the translation of our intake and service forms into more languages. So far, the forms have been translated into Arabic. This idea was spearheaded by our service navigators and they partnered with one of our FAC members who speaks Arabic to ensure that the translated documents are family-friendly and accurately reflect the intended messaging.

At JMCC, we are always looking for new and innovative ways to provide you with the best services and supports. If you have an idea for a project that you think would benefit JMCC clients and families, please talk to a member of your child's JMCC team today!
Return to News