'Tis the Season of Giving: Support JMCC this Holiday Season
November 29, 2022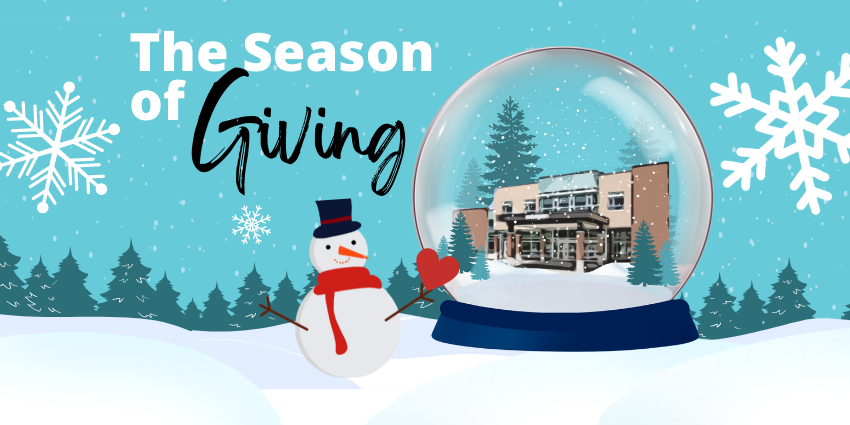 This holiday season, our hearts are filled with gratitude for our donors who continue to believe in the work that we do. The John McGivney Children's Centre (JMCC) team has proudly served Windsor-Essex for over 40 years, enriching and celebrating the lives of children and youth with disabilities, by providing child focused, family-centred care.

Every day at JMCC we witness the strength and resilience of our JMCC families and are dedicated to doing everything that we can to make their lives a little bit easier. We created Heather's Helping Hand Family Support Fund to help families with short-term, urgent financial needs such as the costs associated with equipment, medication, and more. The fund is in honour of Heather McFadden, a long time JMCC employee who passed away suddenly earlier this year. Heather was loved by many, and had a very special place in her heart for our children, often doing her own fundraising to help our families.

Your donation this year will go into this fund and directly impact the lives of our families. DONATE TODAY!

Gerry Demers has worked in the Seating & Mobility Clinic at JMCC for over 24 years. He has seen many changes, but two things he says haven't changed: the relentless dedication of staff to help children and families, and the financial pressures our families face.

"I am very fortunate to work very closely with many families and get to see just how tough they can be, even as they face the high costs of equipment such as walkers, commode chairs, and wheelchairs, which are extremely expensive."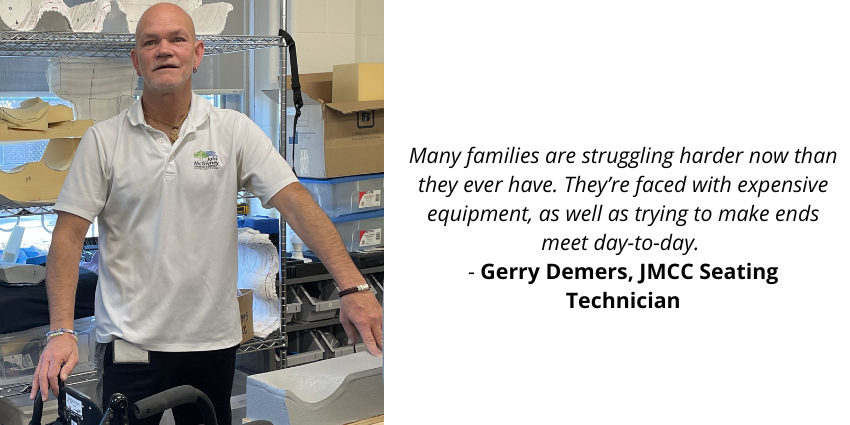 You can watch Gerry's short video here.

---
Angela Kelly's daughter Megan received multiple services at JMCC for many years. When she was a baby, she required a specialized formula because she was born prematurely and it was very expensive. "I remember my husband and I trying to find coverage for this formula. It was not covered, so we had to pay out of pocket, which was a struggle because we were a very young family, and with another child at home."
Other expenses that Angela's family and many others face include specialized vans, medications, customized equipment, and care products such as bathing and incontinence supplies.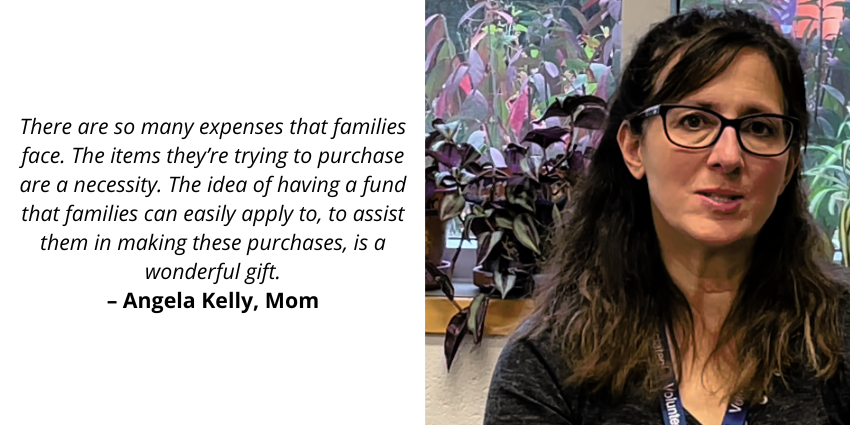 You can watch Angela's short video here
.
---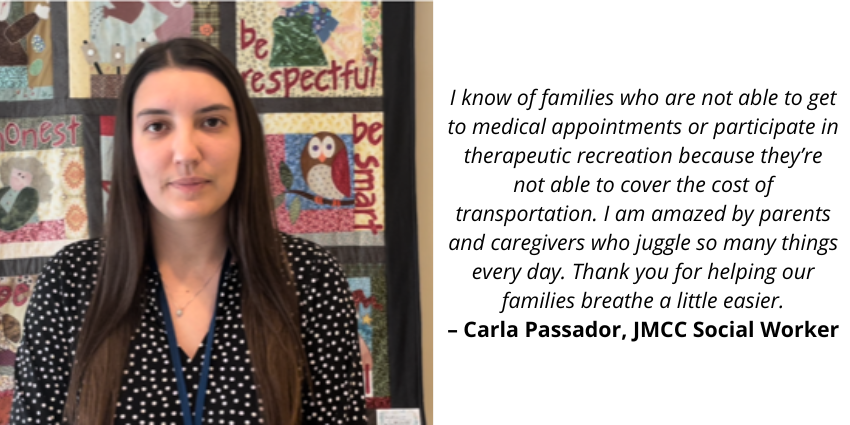 You can watch Carla's short video here
.
---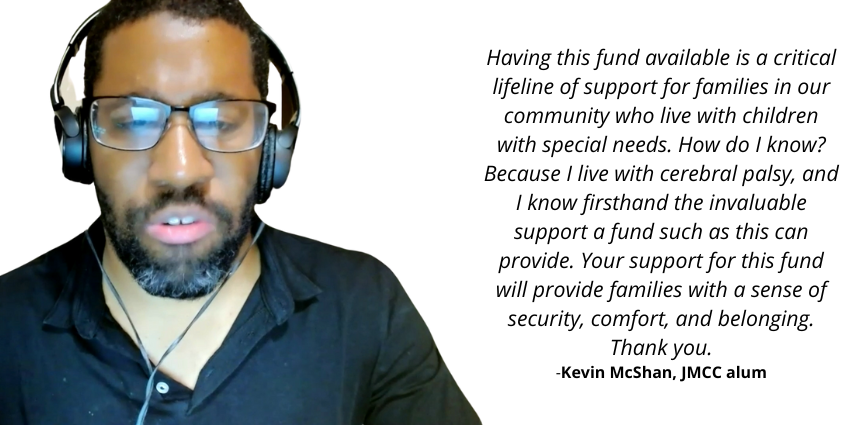 You can watch Kevin's short video here
.
---
YOU CAN MAKE A DIFFERENCE
A donation of any amount will make an impact and help families access services, supports and equipment that they need for daily living.
When thinking about this holiday season, please consider donating to JMCC and our Heather's Helping Hand Family Support Fund. Your donation will help our families in so many ways.
From our JMCC Family to yours, we wish you and yours a joyous and safe holiday season and a very happy New Year.
DONATE TODAY!
Return to News