Therapeutic Recreation: Promoting health through meaningful participation
February 25, 2019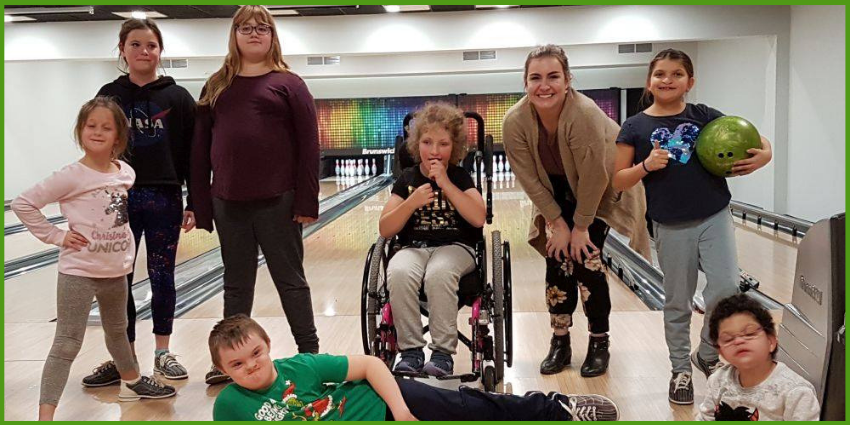 As Therapeutic Recreation Month comes to an end, we celebrate the accomplishments of this new and growing program at the John McGivney Children's Centre (JMCC).

"Participants are developing skills that seemed unimaginable to their families as well as gaining the confidence to perform these skills proudly," says Mallory Reiner, Recreation Therapist, JMCC. "Parents say their kids are practicing at home every chance they get! We are proud to be fostering growth and accomplishment in our kids."

Reiner works closely with families to identify goals and develop recreation plans that will benefit children physically, mentally and emotionally through meaningful participation. The activities are designed to help improve their physical abilities, communication skills, social integration, self-confidence and independence while enhancing their overall health and well-being

"Hurry up mom, we have to get to bowling to see my friends!" Jen Wright recounts of her son Tommy's excited anticipation each week. "As a mom, it's fantastic to see him become a part of a league and have something to look forward to."

Similarly, Joanna Conrad emphasizes that her daughter's "face lights up when she walks into class" and she calls Vivienne's experience with the JMCC Cheer Squad "a dream opportunity."

JMCC offers these programs in our Centre and we also work with community partners to promote and improve existing programs to further benefit children with special needs in Windsor-Essex. The activities offered so far range from bowling to boccia, cheerleading to cooking, photography to wheelchair basketball and more!

"I go to great lengths to eliminate barriers and provide opportunities for our kids in whatever recreation or leisure activity they wish to try," says Reiner outlining her role in developing these inclusive activities. "The process of social interaction between the kids has been wonderful and there have been notable progressions in each program we have hosted."

Read below for more of the positive responses we have received from families about this therapeutic recreation program.
When we can all participate, we all win!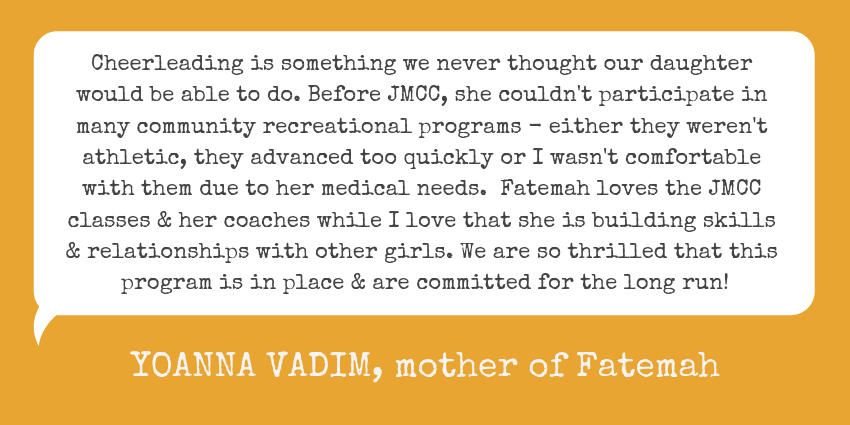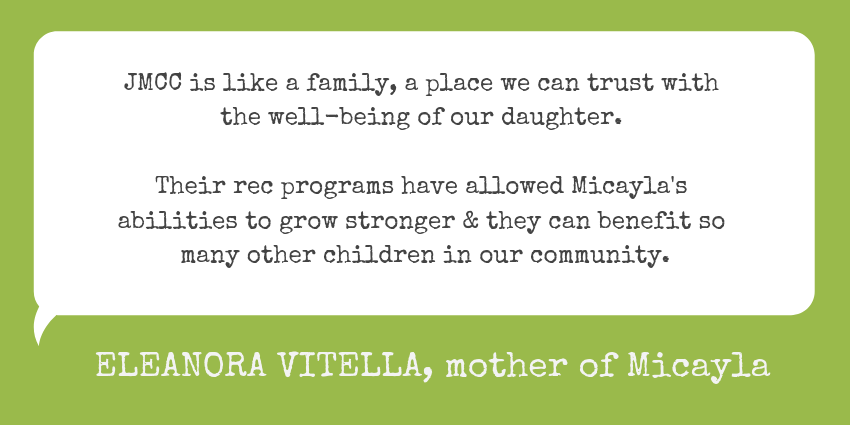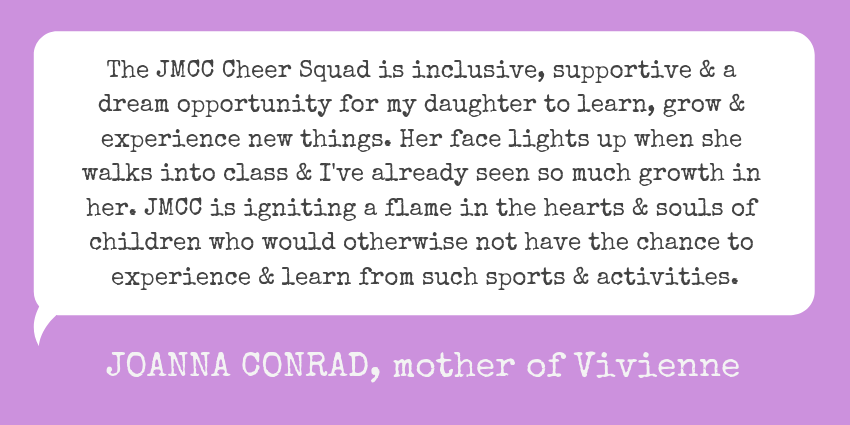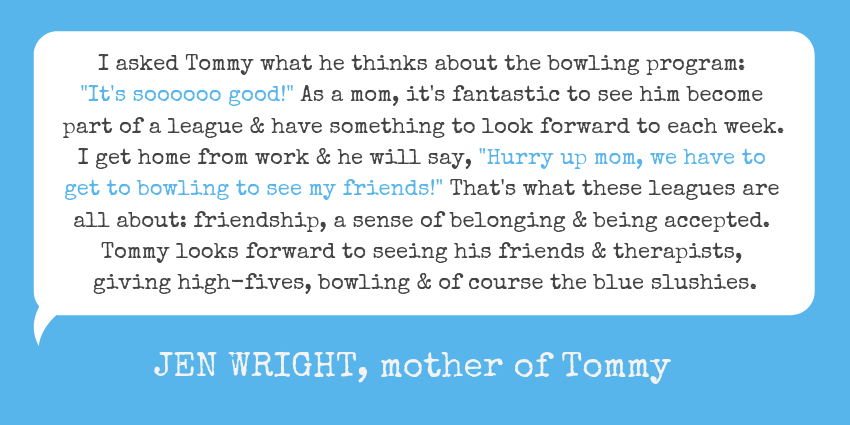 Return to News