The Fluency Connection: Join our Virtual Stuttering Group
February 3, 2021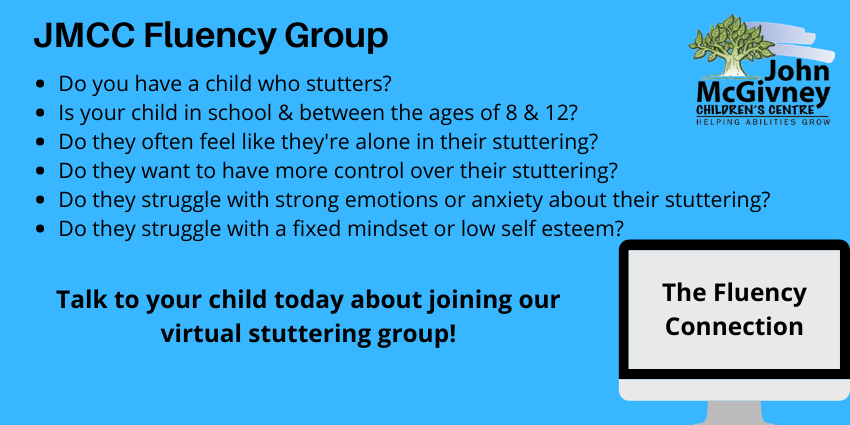 We're now offering an online platform where your child can connect with a community of like-minded children to share their unique experiences with stuttering. Groups will be facilitated by two JMCC Speech Language Pathologists who have additional training in mindfulness and emotional regulation. As part of the community, participants will have an opportunity to practice their fluency enhancing strategies in a supportive group setting. The ultimate goal of this group is to have your child leave feeling connected and empowered knowing that they have acquired effective and powerful coping skills to manage their stuttering in a way that best serves their unique needs. Contact your Speech Language Pathologist today to register for this free six session group series!

Spots are limited to six students in order to maintain an intimate group setting and allow everyone a chance to participate. If you are unable to join this group but are interested in participating in future groups, reach out to your SLP to be added to our wait list.

The group will take place on Thursdays from 5:30 to 6:30 p.m. All sessions will take place on Zoom.
Feb. 11
Feb. 18
Feb. 25
March 4
March 11
March 25
Return to News