Support JMCC this Smile Cookie Week: Sept. 14 to 20
September 2, 2020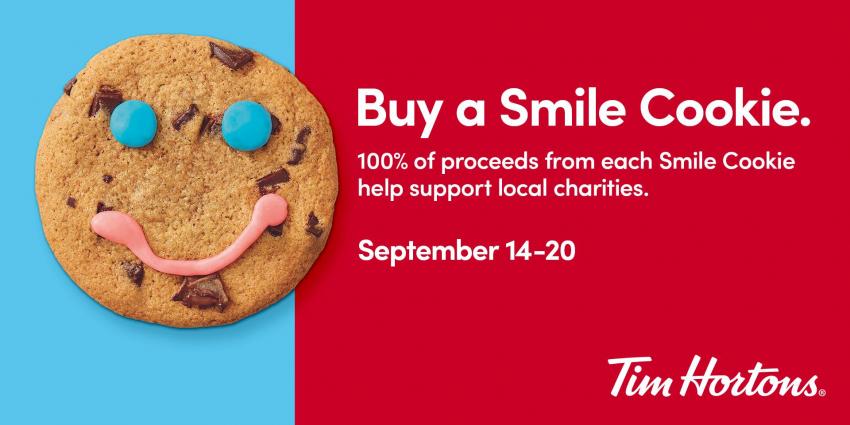 We are thrilled to announce that JMCC is one of two charity partners for Smile Cookie Week 2020 in Windsor-Essex! Throughout the week of Sept. 14 to 20, 2020, all proceeds from Smile Cookies purchased in our community will support JMCC and W.E. Care for Kids. This is the perfect excuse to enjoy some delicious cookies and satisfy your sweet tooth for a great cause!

This year, in the interest of health & safety, all cookies will be individually wrapped. If you or someone you know would like to order a box (or multiple boxes) of cookies for delivery, please download the Smile Cookie order form, fill it out and drop it off at your local Tim Hortons within 48 hours of your desired delivery!

Let's make Smile Cookie Week 2020 a success!
Return to News