Plasman makes their annual donation to John McGivney Children's Centre Marking 10 years and thousands of items
December 19, 2022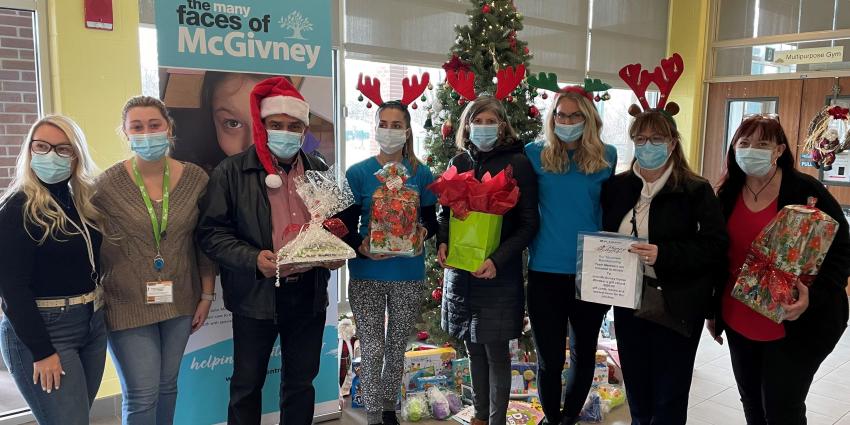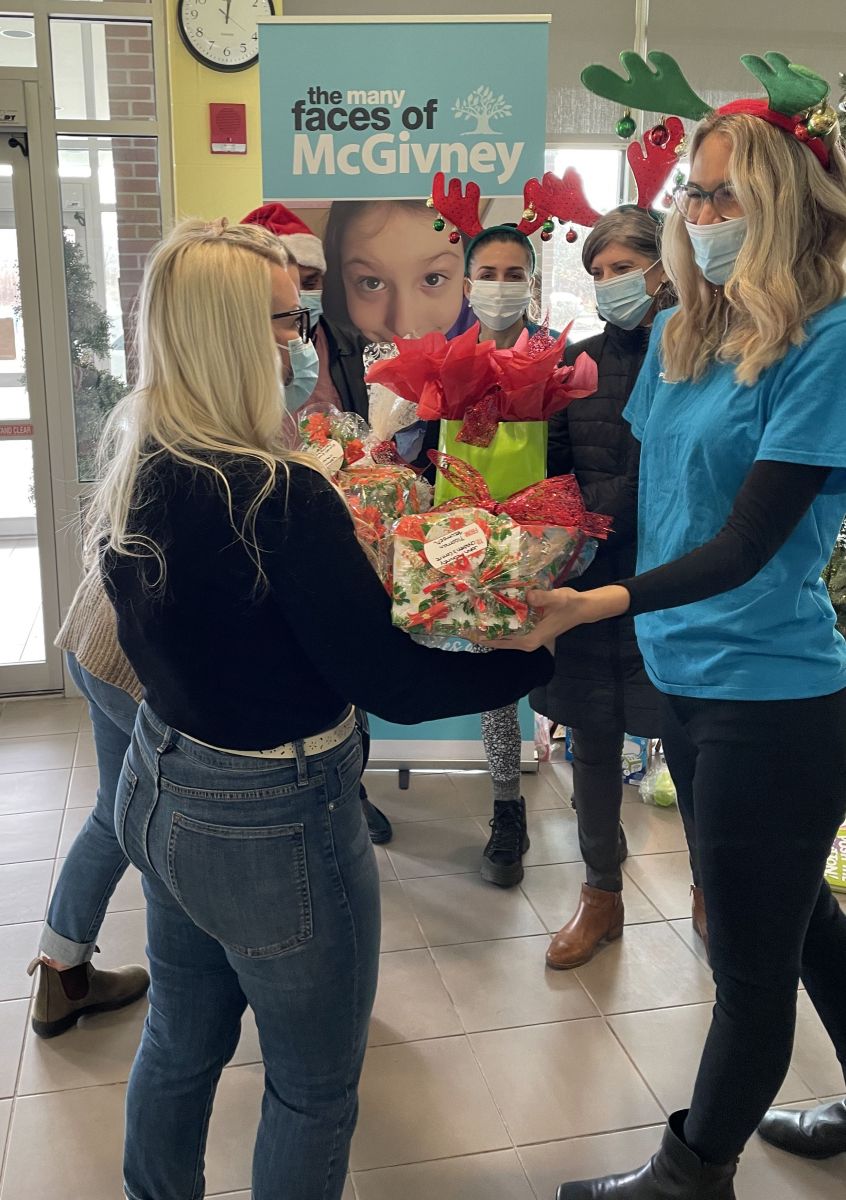 Staff and volunteers from Plasman delivered their holiday gifts over three days this month, marking 10 years of this annual tradition supporting the John McGivney Children's Centre (JMCC).
Plasman Global Headquarters in Oldcastle ON, and their Tecumseh Manufacturing Plant donated over 100 items ranging from games, craft supplies and books, to cause-effect and switch-adapted toys and utensil sets, to gas, grocery, and department store gift cards and specialized floor rockers.
The variety of items directly support JMCC families, and also support JMCC staff as they deliver play-based therapy and sensory-based activities that promote self-regulation, healthy social skills and emotional intelligence, motor skills, and cognitive development. Some of the donated items will also be part of JMCC's Toy Lending Library, from which families can borrow items to practice the new skills learned in therapy, at home.
"The support Plasman has provided to the John McGivney Children's Centre is almost too overwhelming to put into words," said Jessica Sartori, JMCC CEO. "On behalf of our staff, and all our families, we are forever grateful for your continued dedication over these past 10 years. Your donations go towards helping our children and youth reach their full potential, and allows us to work with them towards a future of empowerment, participation and opportunity. We couldn't do what we do without amazing community supporters like Plasman."
"It's been a privilege working with John McGivney Children's Centre over the past ten years," proudly explained David Wiskel, President and CEO, Plasman. "I feel an immense sense of pride as this long-standing partnership is another example of how Plasman strives to work with and for the communities in which we live and operate. We are a company that understands the impact our corporate partnership program called MVP – Motivators, Volunteers & Promoters, can have when we work together to support non-profit, youth-oriented organizations that are focused on creating a safe, healthy, and sustainable future for children and our new leaders of tomorrow. We place great importance on working together as one team and are more than a global leader in automotive manufacturing – we are a team committed to affecting change, helping children in need, and giving back to our communities."
About Plasman
Plasman is a leading global manufacturer in bumpers-fascias, grilles, exterior trim, and subsystem components. As One Driving Force™, our diverse team of talented employees in 11 countries is driven by a commitment to outperform in all areas from engineering design to state-of-the-art manufacturing processes. Plasman's headquarters are in Oldcastle, Ontario. Further information about Plasman is available at
Plasman.com
or follow us on LinkedIn.
Return to News