Our Families: Meet Jacob Hedge-Drouillard
November 28, 2018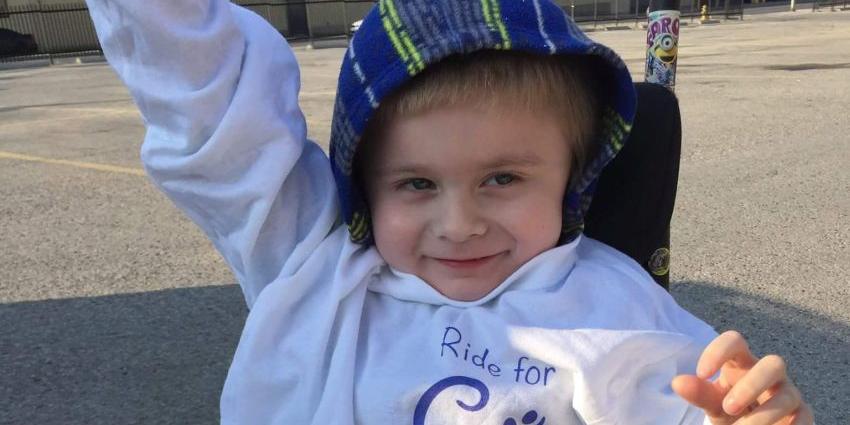 Jacob Hedge-Drouillard is five years old. He is a very happy little man with a great smile and a great laugh! Jacob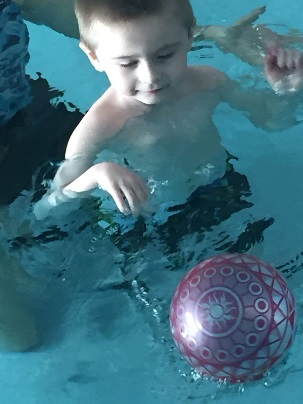 was diagnosed with pitt-Hopkins like syndrome-1, which is a very rare disease causing global developmental delay, lack of speech and other complications. Jacob began receiving services at JMCC when he was 15 months old and according to his grandma, this was the best decision the family has ever made.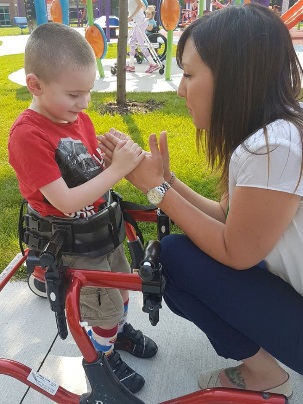 Through his therapy services and through his time in school at the JMCC School Authority, Jacob has made great strides. He is using a walker, he is able to use his hands and he is learning to play and interact with his peers.

"Through our work with the team at JMCC, we have gained a better understanding of what adjustments we can make or what tools Jacob needs to ensure he has the fullest life he can have," says Wendy Harling, Jacob's grandma. "I am so grateful to the team at JMCC for all that they have taught Jacob and me. I don't know what we would do without JMCC."

Through the support of our donors and community partners, we are able to continue to offer the best family-centred services and support to our clients and their families like Jacob's.

Consider supporting JMCC.
Return to News