Ontario's Education Minister visits JMCC
August 11, 2017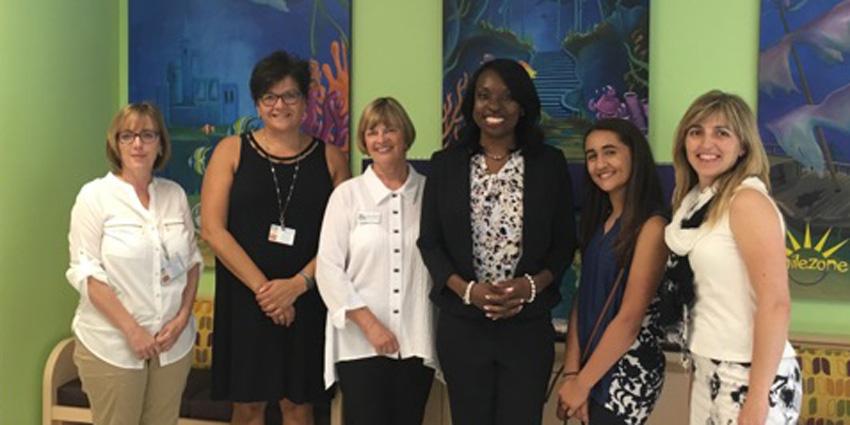 On Thursday, August 10 Ontario's Education Minister, the Hon. Mitzie Hunter, visited JMCC as one of the stops on her Windsor-Essex tour. Minister Hunter is spending her summer visiting different school districts in the province, and it was a wonderful and unique opportunity that she chose to visit JMCC while in our region.

On her tour the Minister learned about our long history of providing integrated child care at JMCC as well as our new child care partnership with the YMCA. She also toured the child care classrooms and joined in on some play time with students and teachers. Minister Hunter did a walk through of the JMCC school where she learned about how one of our main goals in to prepare students for integration into community school. She visited summer camp and tried her hand at bowling and met with a JMCC family. Minister Hunter also had the opportunity to check out Play McGivney which she absolutely loved. Finally, the Minister toured some of our therapy space and heard all about the wonderful work that our JMCC team does in the Centre, in our community and specifically in our local schools. Minister Hunter was impressed to hear about the excellent partnerships that exist between JMCC and our local school boards.

As she was getting ready to leave, the Minister took the time to compliment all staff on the wonderful and important work that the JMCC does on a daily basis.
Return to News