Now Open: JMCC Family Resource Centre!
October 15, 2019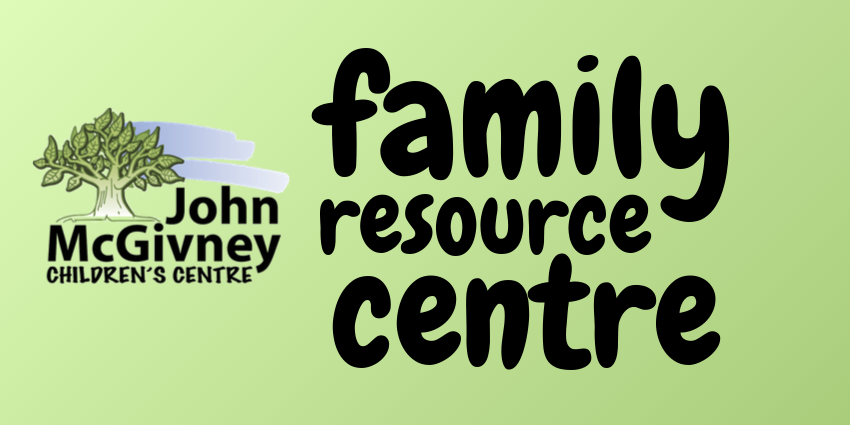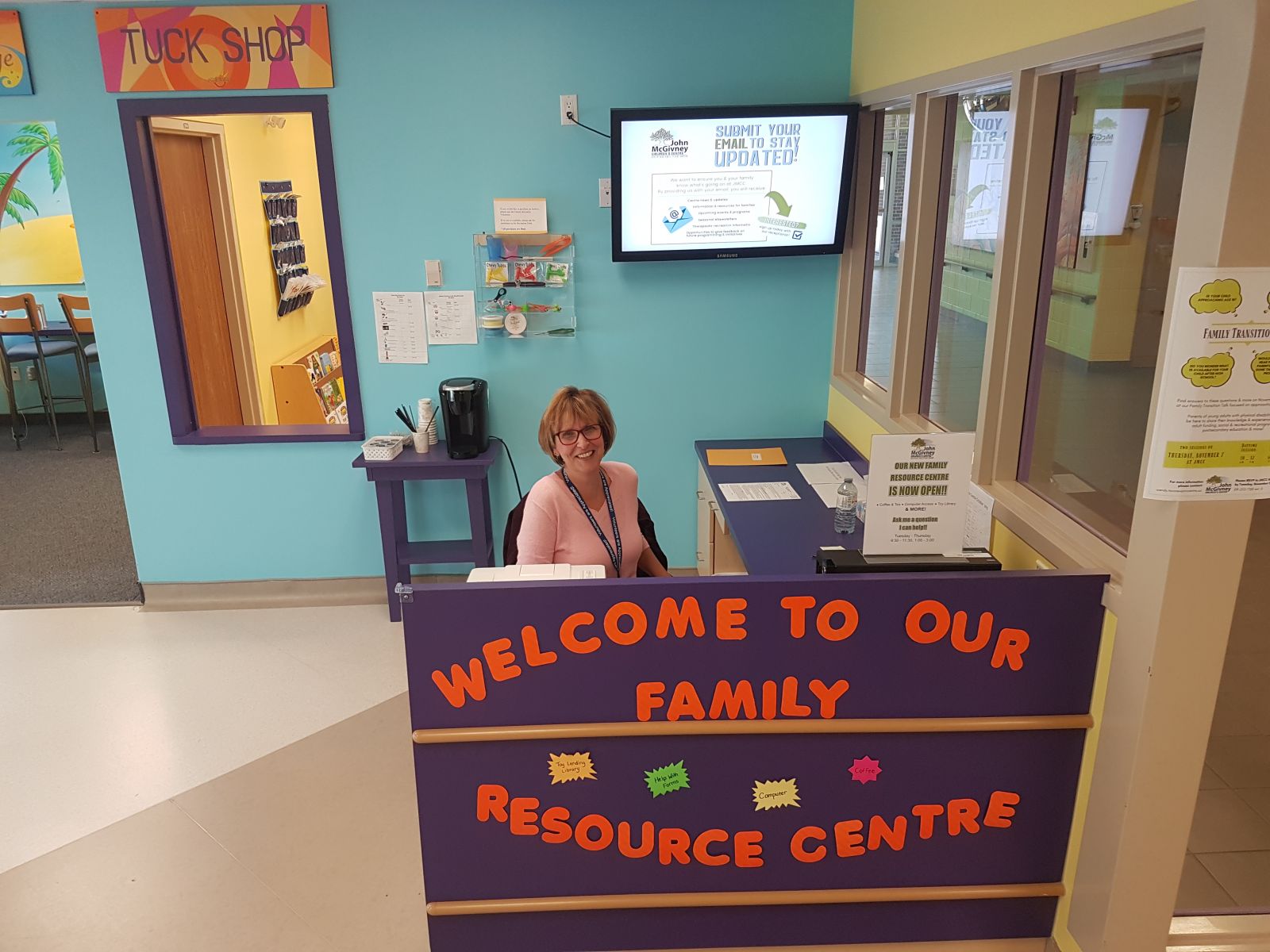 October 1, 2019 marked the official opening of the new JMCC Family Resource Centre and the response from families has been great!

The resource desk is located in the family waiting area and attended by current and former JMCC family members as well as community volunteers who have been trained by JMCC staff to help families access and navigate important resources.

"I love teaching kids and parents about the help and resources we have and they've been very responsive," says Lori Bremner, former early childhood educator and current Family Resource Centre volunteer. "I've noticed especially for new families, they seem to enjoy having a friendly face to greet them, offer a beverage and answer any questions they might have."

One main feature is our Lending Library that families can register to use at no cost and browse availability of items online. The Library is stocked with therapeutic toys and equipment that families can borrow to work on their child's development at home. These items may include communication devices, toys and games designed to help develop fine and gross motor skills and much more!

"We have had several sign-ups so far," says Bremner of family interest in the Library. "So many families have been impressed with the selection and are excited to be able to try therapeutic and learning-based toys before buying them!"

Keep an eye out for our Family Resource Centre and wonderful volunteers like Lori on your next visit to the Centre! They're here to help and happy to do so!

"For me, this is the perfect volunteer opportunity because as a former early childhood educator, I know how important it is for children to learn and practice motor skills when they're young. And I love it!"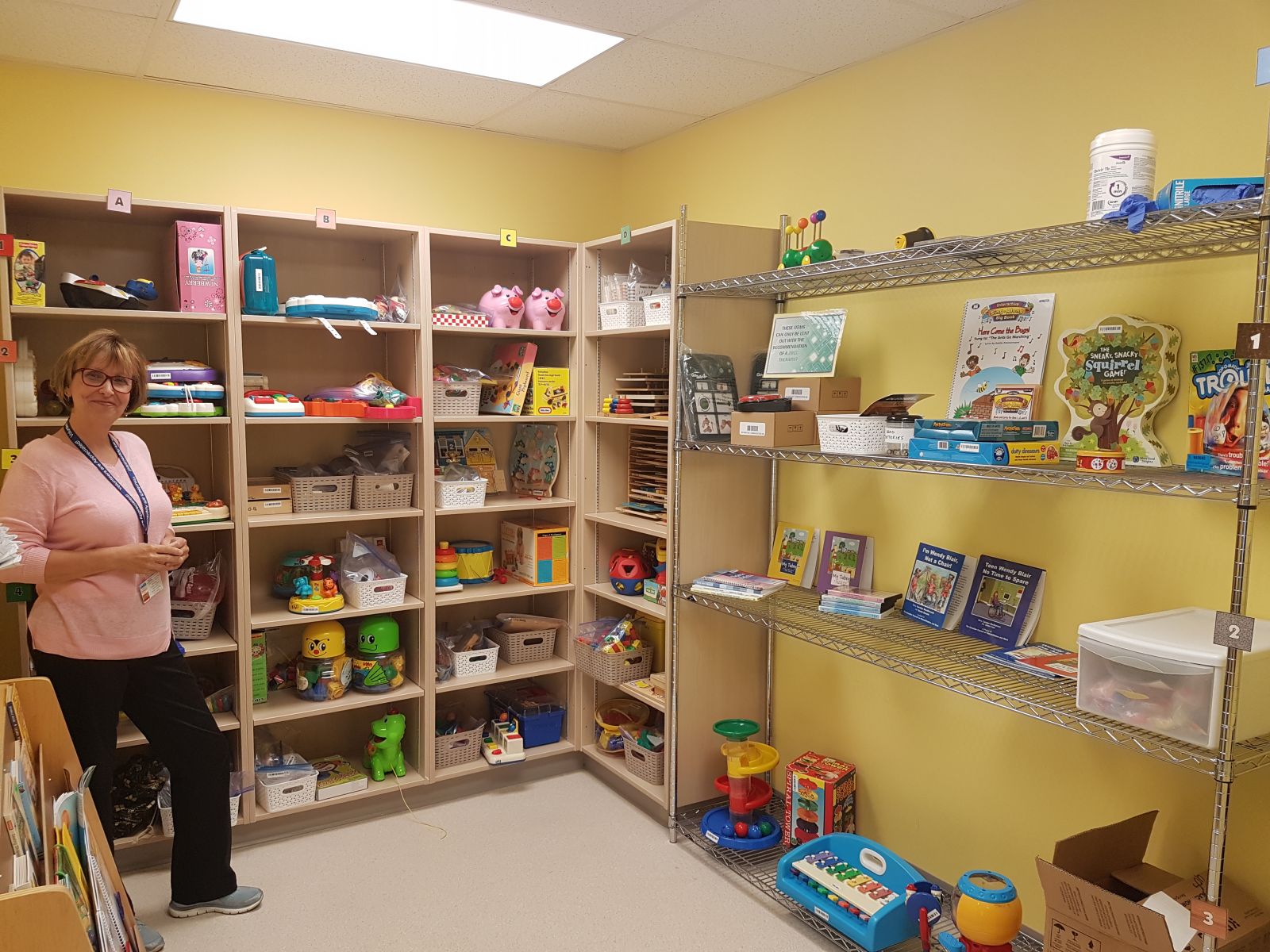 Return to News