Mobile Medical Support Truck onsite at JMCC January 13, 14 and 15
January 9, 2023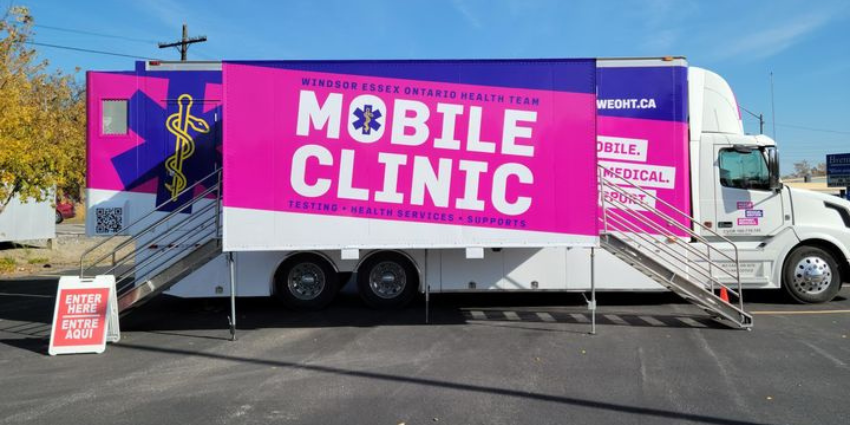 Windsor, ON – The John McGivney Children's Centre (JMCC) is proud to host the Mobile Medical Support (MMS) truck in the Centre's parking lot on Friday, January 13, Saturday, January 14 and Sunday, January 15 from 9 a.m. to 4 p.m. This fully accessible vehicle travels to various locations in our community to provide important health services including:
Primary Care Check Ups and Chronic Disease Support
Preventative Care, including COVID-19 and Flu vaccines
Wound Care and Foot Care
Mental Health Support and Substance & Addiction Services
MMS is supported by the Windsor Essex Ontario Health Team (WEOHT). The WEOHT is comprised of over 45 healthcare organizations, community support services, hospitals, home and community care providers, lived experience partners, and primary care providers providing services in urban and rural settings.
Return to News