JMCC receives #FuelingCommunities grant from Dowler-Karn
October 25, 2018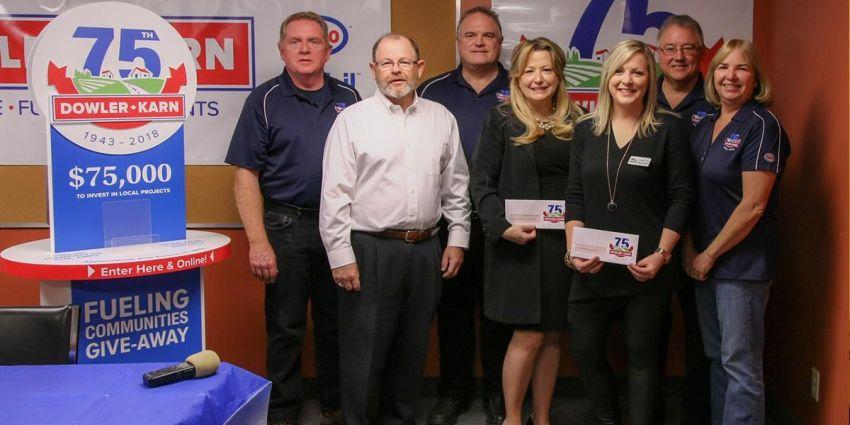 Dowler-Karn, an energy product distributer in Southwestern Ontario, is celebrating their 75th anniversary by giving back to the community through their #FuelingCommunities award program. JMCC was chosen to receive $10,000, the largest amount given to an organization in Windsor-Essex, to support our therapeutic recreation program.

Back in August, JMCC was nominated to receive a grant and in order to be successful our community was asked to register and vote in support of our project. We received overwhelming support from our community and were ultimately successful in receiving this grant.
We wish Dowler-Karn all the best as they celebrate their 75th anniversary - we can't think of a better way to celebrate than by supporting local organizations. Congrats to Big Brothers Big Sisters Windsor Essex on also receiving a #FuelingCommunities Award!
Therapeutic recreation provides opportunities and support for children and youth with special needs to enjoy the physical benefits of recreation as well as improve their social and communication skills, increase their self-confidence, become more independent and improve their overall health and well-being. Learn more about therapeutic recreation at JMCC and the programming we already have on the go.
Return to News