Harrow Fair Pie Auction: another record-breaking year for JMCC
September 6, 2023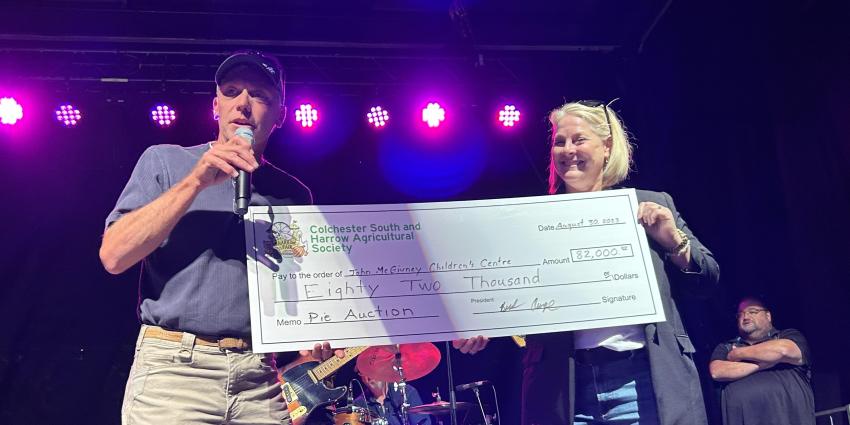 For the past 25 years, the Brad and Joanne Stannard Memorial Pie Auction has been raising funds at the Annual Harrow Fair Pie Auction, and donating all the proceeds to JMCC.

Their son Todd, was born with Spina Bifida and received services from JMCC until he passed away in 1975 at the age of 7. Mark and Lisa Stannard and their sons, Philip and Owen have been carrying on the tradition of his parents and continue to oversee all of the auction activities.
On Thursday Aug 31st at the 169th Harrow Fair, a whopping $82,000 was raised for JMCC, shattering the $50,000 record from last year.

"We are beyond grateful to the Stannard family, all of the bakers, the auctioneers and everyone who had a hand in making this a huge success" says Jennifer Jovanovski, JMCC CEO.

The total raised to date is $365,572.00.
Read a story from CBC: https://www.cbc.ca/news/canada/windsor/pie-auction-harrow-1.6957075
Return to News