Fine and Gross Motor Activities to Work on at Home this Spring!
March 24, 2020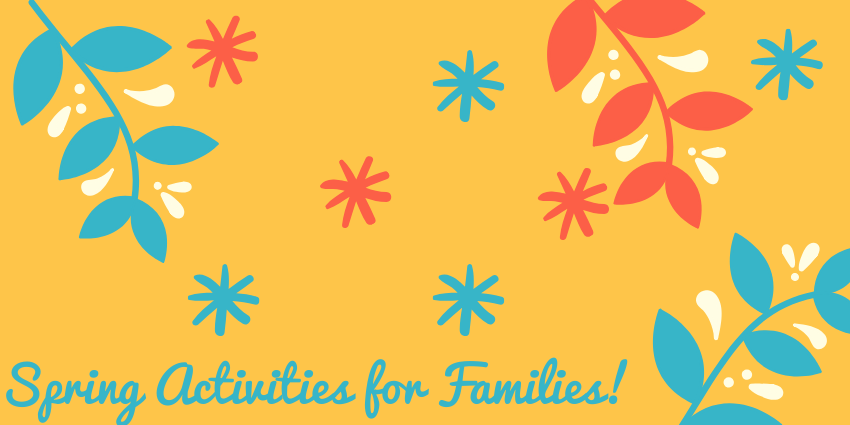 John McGivney Children's Centre (JMCC) Occupational Therapists put together a list of fun, family activities to work on fine motor and gross motor skills at home this spring!

Fine motor activities to encourage hand and finger strength, visual motor control (pencil and scissor skills) and dexterity:
Make cookies; roll and knead cookie dough; use cookie cutters to cut out different shapes.
Draw/colour a picture of you and your favourite springtime activity.
Paint rocks.
Make spring crafts. Pinterest is filled with ideas.
Cut strips and shapes from construction paper/scrap craft paper/magazines to create flowers to decorate the house.
Make Easter baskets and decorate them with cut & paste shapes, pompoms, felt, peeled spring stickers, etc.
Do spring themed mazes, dot-to-dots and tracing. You can find many worksheets on the internet.
Letter formations and printing activities:
Roll cookie dough into letters and flatten to bake.
Practise letters on the sidewalk or brick walls using chalk.
Draw letters in shaving cream, whip cream, pudding or soap on a mirror or cookie tray.
Start a nature journal.
Write letters to family and friends.
Help write the grocery list.
Gross motor activities to work on balance, upper-extremity coordination and control:
Fly a kite.
Get kids involved in spring cleaning.
Play catch with different sized balls.
Have wheelbarrow races in the grass.
Go for a nature hunt walk; search for flowers sprouting, four leaf clovers, rocks, etc.
Play hopscotch.
Jump rope.
Wash the car.
Jump and play in puddles.
Play hide and seek.
Blow and chase bubbles.
Have an Easter egg hunt.
Return to News