Disability Employment Awareness Month Profile: Kirby's Creative Cards
October 29, 2020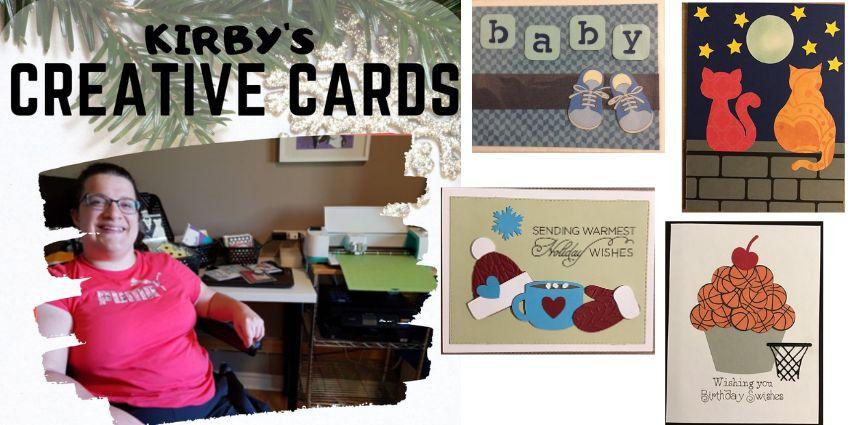 JMCC alumna Kirby Stanczak is a proud entrepreneur, who together with her business partner, turned her passion for card making into a small business: Kirby's Creative Cards.

"I believe that both of us having disabilities that complement one another makes our business even more unique," says Kirby.

Kirby enjoys that her business gives her the chance to meet new people and develop her creative skills. She began receiving JMCC services as an infant and is extremely grateful to the team for helping her gain important skills to become the woman she is today.

"The services and support from the staff at JMCC have assisted me with developing my communication skills, gaining confidence and having the tools I need to achieve my goals and create this business."

Check out Kirby's Creative Cards on Facebook & see the variety of different cards available. Kirby hopes to continue to promote and grow her business through social media, small showings and word of mouth in the future. Way to go Kirby!

Return to News