Come join in the fun: Apply today for 2023 Summer Camp at JMCC!
March 22, 2023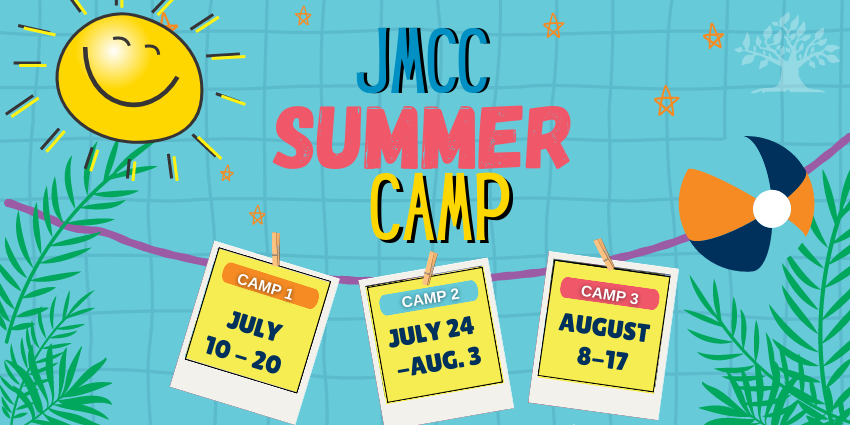 The John McGivney Children's Centre (JMCC) is hosting three summer camps throughout the 2023 summer!

Camp activities will include:
Crafts
Nature walks
Various recreational activities
There are three camps to choose from:
Camp 1: July 10 to July 20
Camp 2: July 24 to August 3
Camp 3: August 8 to August 17 (Note: this camp is 8 days due to the civic holiday.)
JMCC Summer Camp is open to registered JMCC clients between the ages of 4 and 18 years old. *Children must have been in school for at least 1 year before coming to camp.
JMCC camp is for children who
present with physical disabilities that prevent them from attending a community camp due to feeding, toileting and lift/transferring needs
. (Ie: may use a walker or wheelchair)
Camp hours: 9 a.m. to 3 p.m.
Drop off and pick up available from 8:30 a.m. to 3:30 p.m.
Cost: $275 for Camp 1 and Camp 2. $245 for Camp 3.
The camp is staffed by student camp counselors and supervised by JMCC staff.
Nursing Care is provided by JMCC for tube feedings for Camp 2 only.
If needed,
family is responsible for tube feeds in Camp 1 and Camp 3 (This is subject to change).
In order to provide a safe camp for all our campers, if your child presents with behavioral issues, they may be required to have additional supports provided by the family.
If you are interested in one of our camps, please email Ruthie at
ruth.mclean@jmccentre.ca
.
Application Deadline: May 12, 2023
Please note that registration does not guarantee confirmation of attendance to one or all camps.
Confirmation occurs by email by May 26, 2023 and is determined by number of applications for each camp.
Return to News