Building Relationships and Improving Family Experiences through Service Navigation
February 18, 2020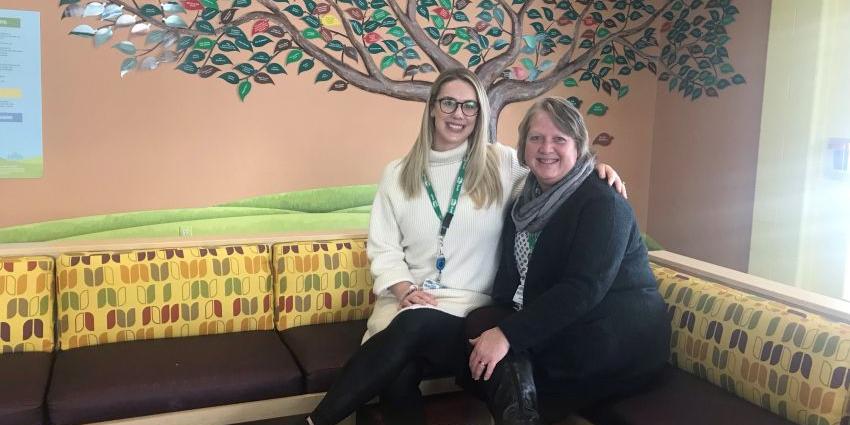 Families of children with special needs can experience fears and challenges on the unfamiliar road of appointments, assessments and services. At the John McGivney Children's Centre (JMCC), we offer numerous support services to alleviate stress and guide families through their child's treatment journey. We recently enhanced our intake department to include two service navigators who collaborate with the entire JMCC clinical team to help families access information, navigate resources and make important decisions.

Our service navigators establish relationships on the phone with families upon referral to ensure they know what to expect on their first visit to our Centre and to begin a profile on their individual child. They work with families moving forward to help them understand the therapy services their child will receive, how to prepare for upcoming appointments and ways to benefit from community resources, such as parent education (i.e. toileting workshop) and funding support.

"We spend a great deal of time building trust and understanding with each family and the more we learn about their story, the better we are able to assess their strengths and needs," says Stephanie Smith, JMCC Service Navigator. "We acknowledge that parents know their children best, so we want to stay connected with them and utilize their expertise when working together with clinicians to determine next steps."

An important part of service navigation is helping families transition their children into school for the first time. Our staff work closely with parents, schools, teachers and children to make this process as smooth as possible.

"This is a big change for families that can sometimes bring emotion and our additional support at this time has proven very helpful," stays Anita Hayes, JMCC Service Navigator. "Our goal is not only for children to start school successfully but also to give families the knowledge and tools to advocate for their children at every transition in the future: from changing schools or grades to being transitioned or referred to a new service agency."

Stephanie and Anita play an integral role as part of our team approach to service here at JMCC, helping families navigate the complexities of specialized treatment, therapies and resources. Together, our JMCC team aims to empower families while working to improve the lives of children and youth with special needs in our community, helping them reach their full potential.



Return to News