Adulthood transition doesn't have to be scary!
October 18, 2023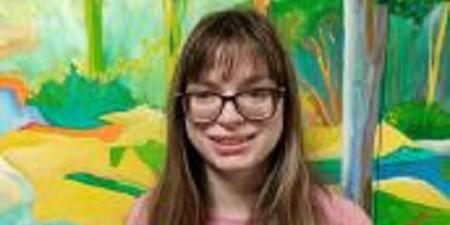 Adulthood transition doesn't have to be scary! - by Arta Giles, JMCC Youth Advisor

Do you ever wonder what becoming an adult and having a disability is going to look like for your future? Does it make you feel nervous? Are you starting to get those nervous butterfly feelings in your stomach when talking about it? Don't stress, these feelings are completely normal! No matter the reason you're nervous or what situations you find yourself in when you're an adult, we've have got some tips and tricks that might help!

Here are some Tips and Information:
Transition to Adulthood Resource Binders are available for free from JMCC. Ask a JMCC staff member for a copy. Many high schools also have copies. These binders contain resources to help you plan for life after high school!
Building a support system: This does not need to be a clinician, or a professional. It could be your family members, or supportive friends. This will help you to have a more successful transition. Try to have this be a mixture of people with or without disabilities.
Is this transition making you stressed? If so, it's important to keep taking care of yourself. This could be doing a hobby that you really enjoy, something that you are passionate about, volunteering or helping others or learning helpful ways to deal with stress.
Are you looking for resources around a topic such as transitioning to adulthood or financial support and you live with a disability? I have good news to share, you are free to browse through the links below for more information! My hope is that however, you feel about the transition and no matter what questions you have, the below resources, will put your mind at ease, and even to answer some of your questions!
Helpful links
This website was designed for parents of young people 14 to 18 years of age who live with a developmental disability and live in Windsor/Essex County:
https://planyourtransition.com
.
Partners4Planning website:
https://www.partnersforplanning.ca
.
Transitions and video –
https://www.canchild.ca/en/research-in-practice/transitions
.
Return to News