12 Days of Stories: Meet Paisley
December 12, 2020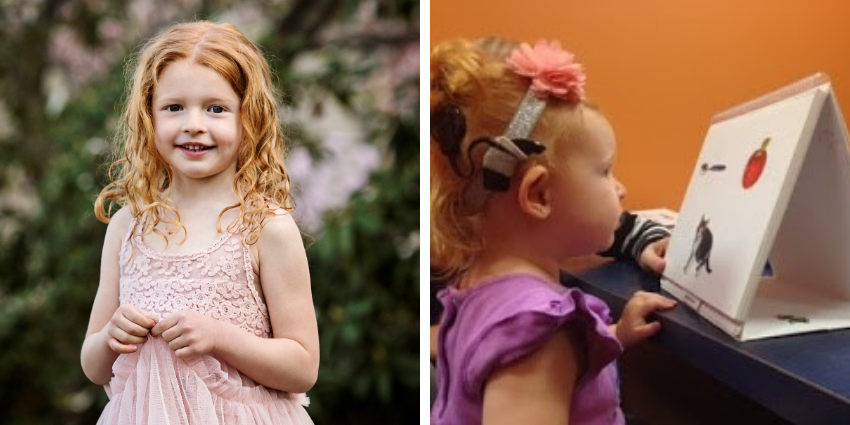 Six-year-old Paisley is a shining star! A success story of the infant hearing program & a cochlear implant recipient, she is gaining confidence & succeeding with her speech & language development through both in-person & virtual programming.

My daughter wouldn't be where she is without the support & dedication from the speech therapy and social work programs at John McGivney Children's Centre.
- Noel, Paisley's mom

Through the support of our donors and community partners, we are able to continue to offer the best family-centred services and support to our clients and their families, like Paisley. Donate to JMCC today!

I have had the pleasure of working with Paisley and her family for the past few months now. Paisley is a bright, enthusiastic and hard working 6-year old girl with a huge heart and the most contagious smile! It has been my absolute pleasure to continue to watch her flourish.
- Jessica, Paisley's Social Worker

Thank you for supporting JMCC this holiday season!
Return to News