12 Days of Stories: Meet John
December 9, 2020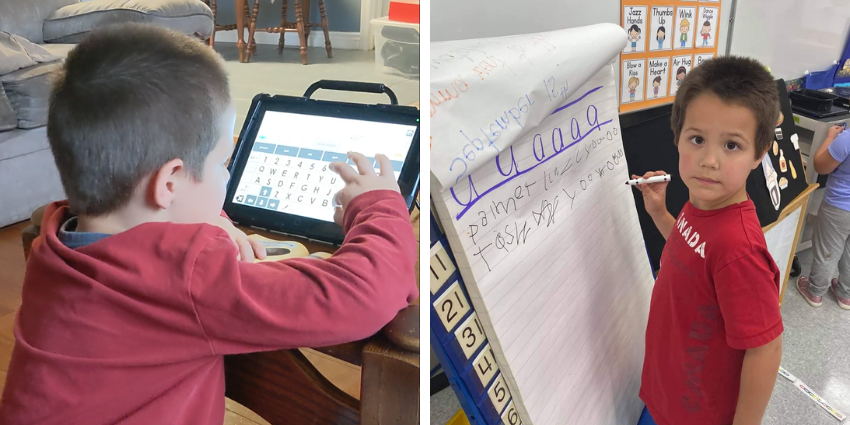 John is a very happy 5-year-old nonverbal autistic boy. We began our JMCC journey just before the COVID pandemic happened. Due to this chaos, everything was uncertain regarding if and when John would receive an assessment for his compatibility using an augmentative & alternative communication (AAC) device. The JMCC team was amazing at jumping quickly into virtual meetings to assess John and our family to see if an AAC device would be an option for us. John participated in several virtual meetings and some safe, in person meetings before it was decided that he would be a nice fit for an AAC device. He has progressed nicely with the device. He quickly learned how to communicate "no", "stop" and "don't", when he did not want to do something. He also enjoys typing new words he is learning at school on the keyboard section of the AAC. John loves to learn new things in his daily routine and his AAC device is now part of that routine. We look forward to all that JMCC & his AAC device will bring him in the future.
- John's family

Through the support of our donors and community partners, we are able to continue to offer the best family-centred services and support to our clients and their families, like John. Donate to JMCC today!

Thank you for supporting JMCC this holiday season!
Return to News