12 Days of Stories: Meet Heidi
December 6, 2020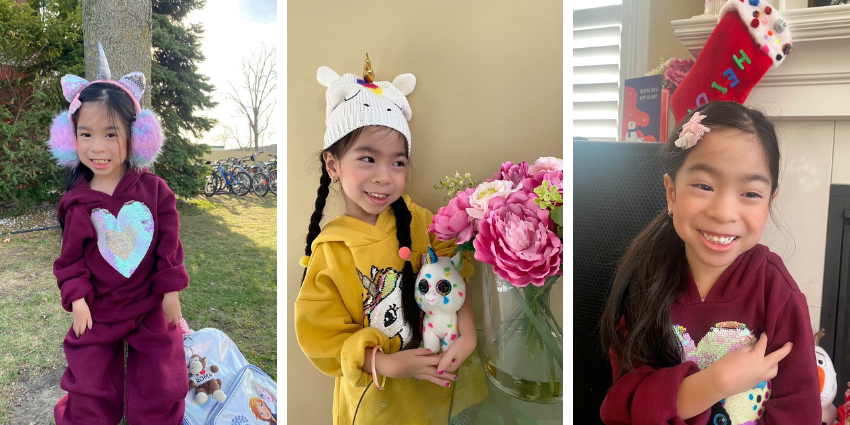 Heidi is loving school this year and we are so happy! This was an important goal and we are thankful to the amazing JMCC team!
-Helene, Heidi's mom

Through the support of our donors and community partners, we are able to continue to offer the best family-centred services and support to our clients and their families, like Heidi. Donate to JMCC today!

Happy kindergarten kid Heidi started in community school this year - an important goal and an exciting achievement for Heidi & her family! She worked very hard last year with us, while attending the JMCC School Authority, and is able to keep up with her peers independently and safely on the playground, feed herself, print her name and so much more! She is a bright, hard working girl who always finds creative ways to be as independent as possible. At school, Heidi's teacher describes her as a joy to have in the class, showing her peers that anything is possible if you put your mind to it!
- Heidi's JMCC team

Thank you for supporting JMCC this holiday season!

Return to News