12 Days of Stories: Meet Dominic
December 11, 2020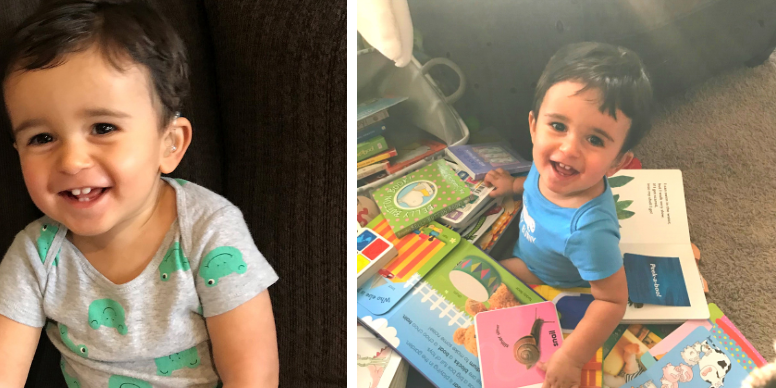 My son Dominic is 18 months old now, but started receiving services from JMCC when he was 6 months old. He receives speech therapy because he is deaf in one ear. This was scary and quite overwhelming in the beginning. I was always concerned how his speech would be affected. However, his speech therapist Nancy has been great and very supportive and has assisted Dominic in his speech and language development. Dominic can be a little shy at first in his sessions, but quickly becomes very comfortable and ends up having such a great time at every speech therapy session. Also, I am always provided with great feedback and ways to work on enhancing his speech and language development at home. If he ever needs a little more help, they make sure to increase his sessions to ensure he doesn't fall behind. Dominic has also received some physiotherapy sessions at JMCC as well to assist his mobility. All of the therapists that have worked with Dominic have been so great with us. Even when everything was shut down due to COVID, the Centre still offered phone or virtual appointments. They were very accommodating and it was a relief to know my son was still being looked after, and that he still had resources available to him. When the Centre reopened for in-person visits, they ensured that proper safety precautions were in place, which made me feel very comfortable bringing Dominic for his appointments. I am so grateful to everyone at JMCC for their dedication and for assisting and supporting my son and our family.

- Sabrina, Dominic's mom

Through the support of our donors and community partners, we are able to continue to offer the best family-centred services and support to our clients and their families, like Dominic. Donate to JMCC today!

Thank you for supporting JMCC this holiday season!
Return to News