Seminar: My Neurodivergent Child
When: October 26, 2019
Time: 9:00 AM - 2:00 PM
Where: Caboto Club
2175 Parent Ave, Windsor, ON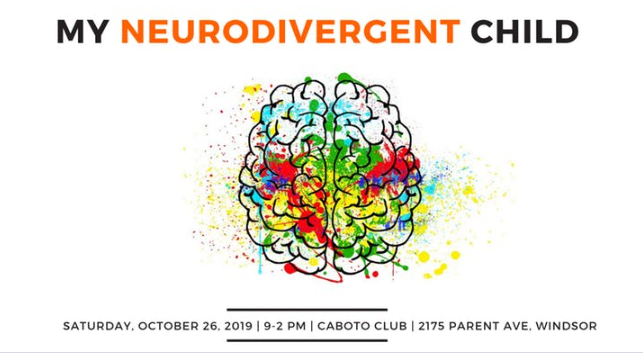 This is a seminar-style event for families of children with autism spectrum disorder, ADHD, OCD and other mental health disorders such as anxiety or learning disabilities.

Come out on Saturday, October 26 to meet other families and learn from leaders in our community about the power of connection, health and wellness, self-care, social media and how incredible the neurodivergent brain is!

This seminar is organized by Corrine Bridger, a local mother and Wellness Advocate with doTERRA. Visit the event website for further information and the list of guest speakers!
Return to Events