JMCC alumni Dave Dame discusses overcoming obstacles
When: March 22, 2019
Time: 10:00 AM - 12:00 PM
Where: John McGivney Children's Centre
3945 Matchette Rd.
Join us for a presentation and Q&A with Dave Dame, a Windsor native and JMCC alumni who is currently a professional leadership coach. He will share his story about overcoming obstacles and helping to shape a more inclusive world. Dave's message of perseverance, determination and hope will inspire and motivate anyone experiencing challenges in their lives including persons with disabialities, parents and caregivers, professionals that support persons with disabilities and students going into the helping profession.

The event will be held in the JMCC gym on Friday, March 22 from 10 a.m. to 12 p.m. Dave is the keynote speaker at the Windsor for Cerebral Palsy Gala later that evening and we are lucky to have him stop by the Centre beforehand! Please R.S.V.P. by Wednesday, March 20 to 519.252-7281 or info@jmccentre.ca.

We look forward to seeing you there!
???????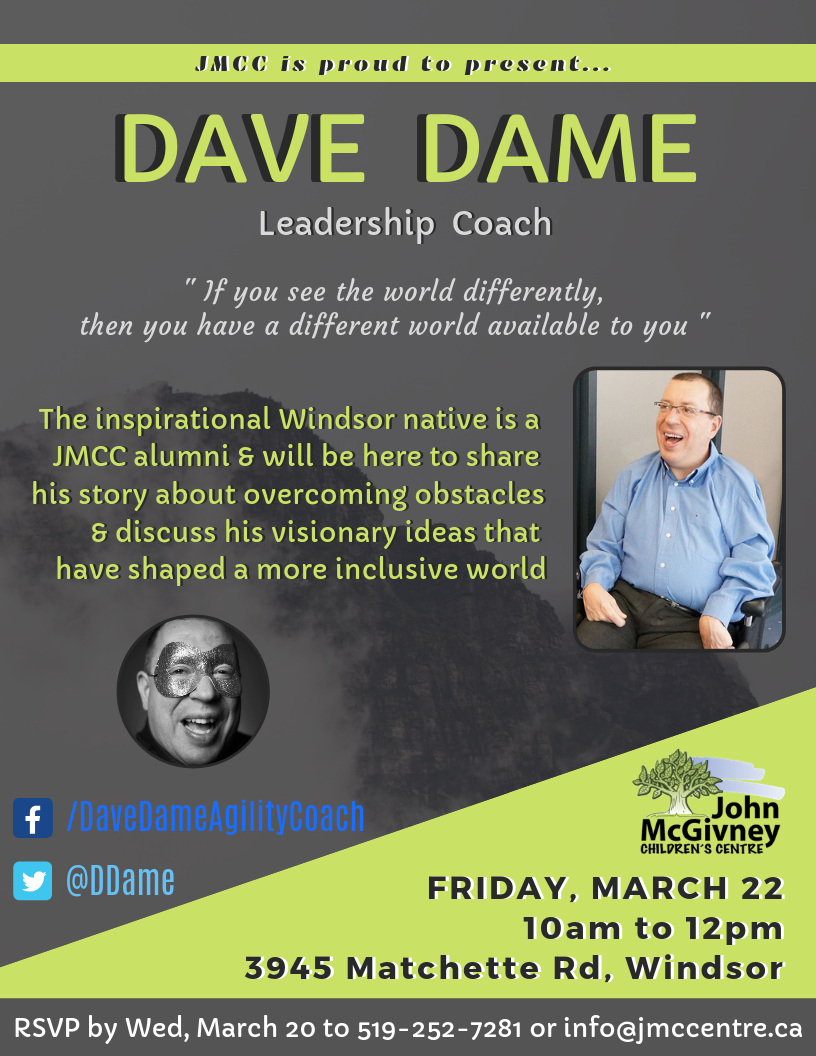 Return to Events